---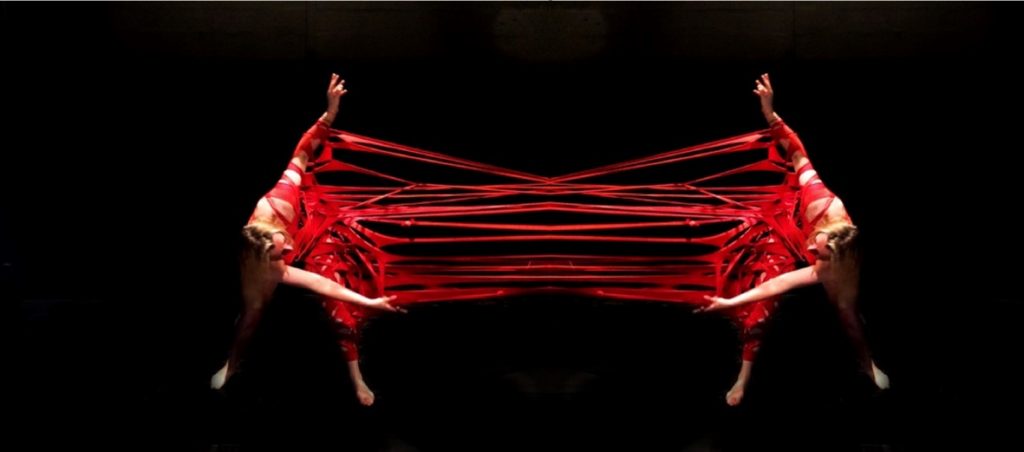 ---
Charlotte Østergaard is a visual artist working in between costume, fashion and textile objects. The last 25 years she has worked with the body as a cultural and artistic expression. Charlotte has received several grants from the Danish Art Foundation and has exhibited at curated national and international exhibitions. She has designed costumes for more than 65 contemporary dance performances. From 1999 to 2014 Charlotte designed the fashion collection Charlotte Østergaard Copenhagen – a collection based on har passion for pleating techniques. Techniques which transforms one-dimensional material into three-dimensional moveable shapes/forms/garments or transforms the surface and structure of the textiles.
more information HERE
---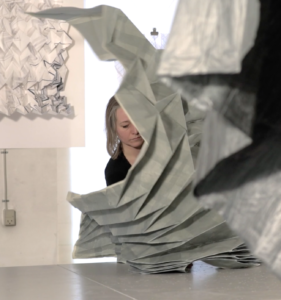 Unfolding my world is a short video introduction
---
Charlotte Østergaard is performing artistic research on costume at Malmö Theater Academy, Faculty of Fine and Performing Arts, Lund University in Sweden
---
---
---
Activities
more information HERE
---
---
2023
June 8–18, 2023, Community Walk 2023, Prague Quadrennial, Czech Republic
August 4–6, 2023, Working the fields performance festival, Gylleboverket, Sweden
2022
December 2, 2022 – February 27, 2023. Material thinking – 1st International Contemporary Material Art Biennale, China
November 17–20, 2022, Critical Costume conference (online)
May 16, 2022. 50% phd seminar, Malmö Theatre Academy, Faculty of Fine and Performing Arts, Lund University
March 24 and 25, 2022. W.O.M.B., Dansekapellet , costume design
March 23, 2022. Månesang, Holstebro Dansekompani, costume design
March 22, 2022. AweAre workshop, part of the Embodiment research strand of the fourth biennial research conference on Violence, PARSE.
2021
November 25 – December 2, 2021. Costume Agency, Prague
November 1-14, 2021. Residency at Inter Arts Center, Malmö, Sweden
August 16 – 29 2021 Costume Agency workshop, KHiO, Oslo, Norway
Juni 2021 Workshop på Kost&Mask
Maj/juni 2021. Deltager i TRAVERS Camp 3 Confront the Future
24 April 2021. kostumer til forestilling Jordnær, Åben Dans, DK
---
---
2020
21- – 23. august 2020 Deltager i Critical Costumes
30 Juli 2020 from 11am to 11pm; Community Walk, Wa(l)king Copenhagen, Metropolis festival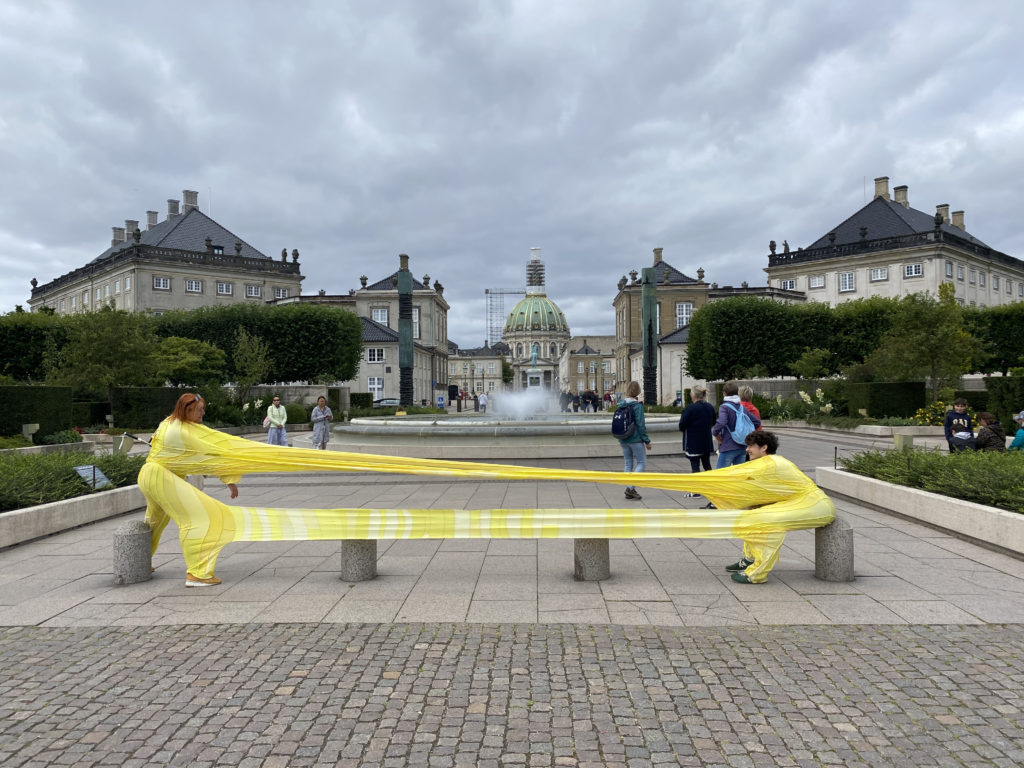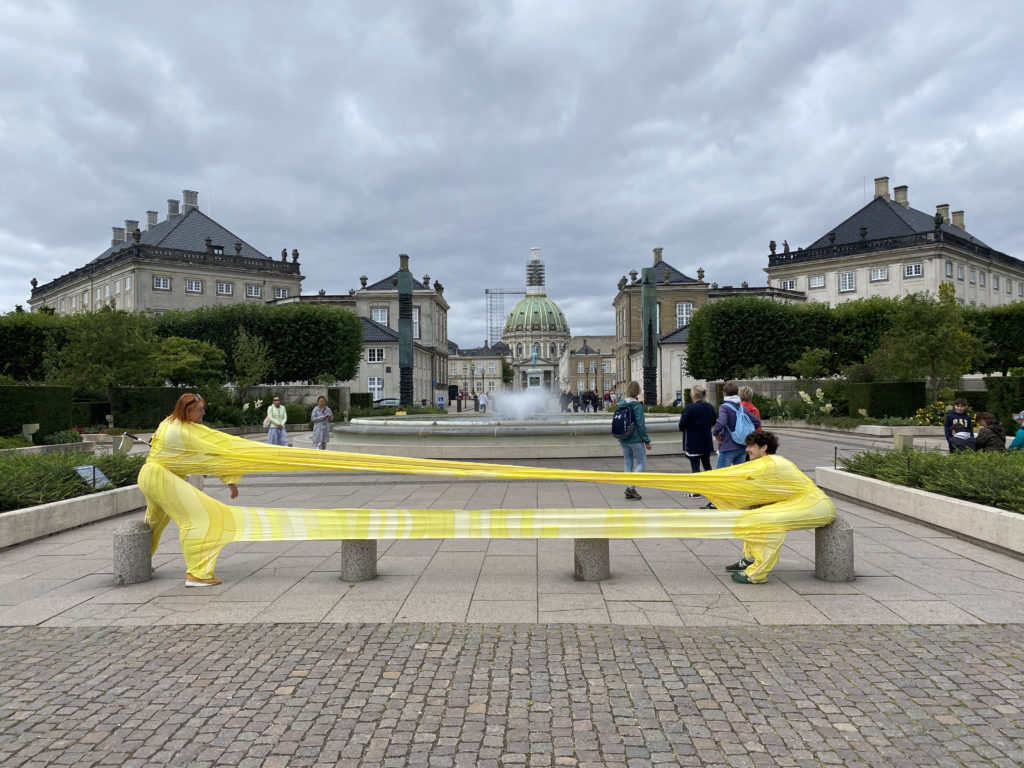 27 juni 2020; Performance 'AweAre – a movement quintet' vises Performance festivalen 'Up Close' på Det Classenske Bibliotek i København. Dansere: Alex Berg, Camille Marchadour, Daniel Jeremiah Persson, Josefine Ibsen. Soundscape: Viktor Dahl
may 2020 teaching at London Collage of Fashion, UAL
18. marts 2020 Premiere på "Månesang", koreografi Marie Brolin-Tani med kostumer af Charlotte Østergaard, Black Box Dance Theater – forestilling udsat
1. jan. 2020 ansat for PhD fellow på at Malmö Theater Academy, Faculty of Fine and Performing Arts, Lund University in Sweden
---
---
2019
16. november 2019 Premiere på "Tre Vise Mænd" iscenesættelse af Catherine Poher med kostumer af Charlotte Østergaard, Åben Dans
juli 2019 underviser og deltager i Erasmus+ Projektet "Artistic Entrepreneurship" sommer'camp' i San Miniato, Italien
12. juli 2019 Premiere "Et Glimt af i Går i Dag" af koreograf Paul Jame Rooney med kostumer af Charlotte Østergaard på Pantomimeteateret i Tivoli
15. juni 2019 workshop på Prague Quadrennial
10. – 14. juni 2019 Performance "Traces of Tissue", Site Specific Performance Festival at Prague Quadrennial 2019.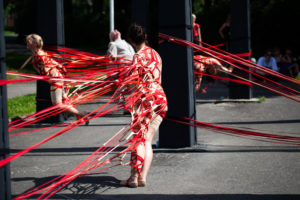 4. juni – 31. august 2019 deltager på den censurerede udstilling INNOVATIVE COSTUME of the 21st CENTURY: THE NEXT GENERATION, A.A. Bakhrushin State Central Theatre Museum, Moskva, Rusland
11. Maj – 23. Juni 2019 deltagelse på den censurerede udstilling "Is it Colour?", Rundetårn, København
18. april – 5. maj 2019 deltager jeg med værket "AweAre" på Biennalen for Kunsthåndværk & Design, Nordatlantens Brygge, København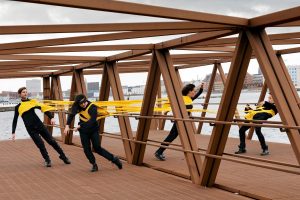 2., 8.-10., 12. marts 2019 "Korea Connection" på Skånes Dansteater i Malmö designer jeg kostumer til en af aftenens 3 værker med koreografi af den koreanske koreograf Hyerim Jang
14. og 15. jan 2019 præsentation af kunstnerisk udviklingsprojekt "Dialogen med Materialet – om fysikalitet i designprocessen" på Den Danske Scenekunstskole
GemGem
GemGem