AweAre – a movement quintet (June 27, 2020) was created and performed Ny Carlsbergfondet's performance festival UP CLOSE, Det Classenske Bibliotek, Copenhagen, DK.
---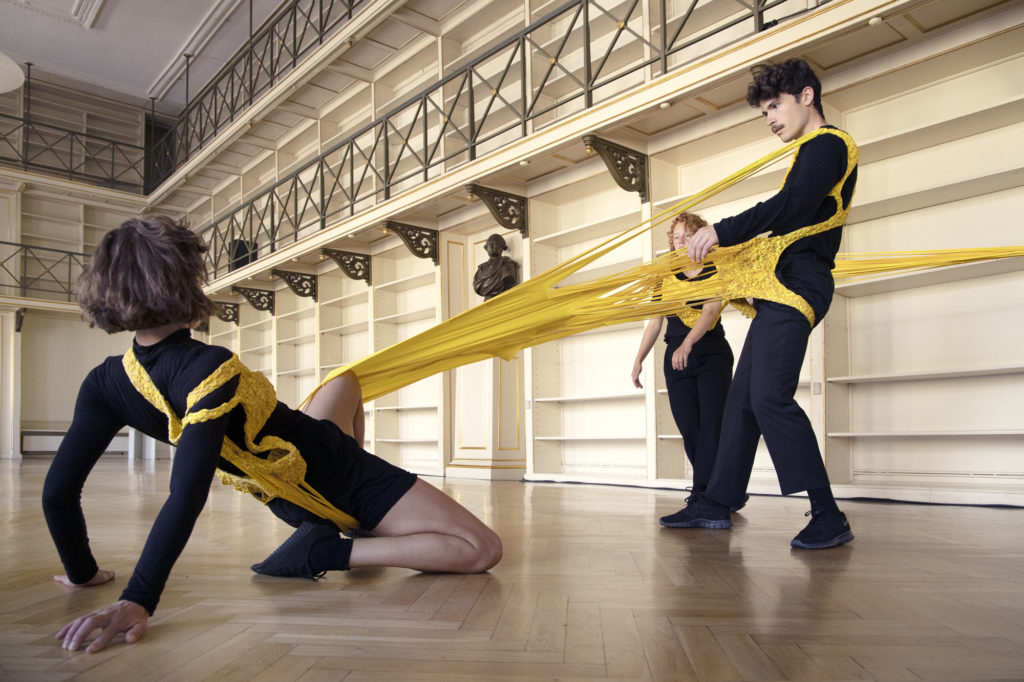 ---
The performance was co-create with the dancers Alex Berg, Camille Marchadour, Daniel Jeremiah Persson and Josefine Ibsen. Performance soundscape composed by Victor Dahl
Festival context: In response to the pandemic lockdown in Denmark in 2020, the Carlsberg Foundation developed the performance festival UP CLOSE (curated by art historian Natalia Gutman), which over four days (two weekends) presented twelve different performances to an audience. Invited to each create a fifteen-minute performance (performed three times on a specific date) were, among others, the artistduo Hesselholdt & Mejlvang, composer Louise Alenius, choreographer Tim Matiakis & solodancer Astrid Elbo, performance artist Lilibeth Cuenca Rasmussen and me as the only costume designer.
---