At the immersive days in november 2022 composer Yann Coppier and I in our presentation "inside out – outside in" reflected on how world-costume and sound can co-create immersive experiences. One of our questions are how does Yann compose textile and how Charlotte designs sound – or – how does sound inform textile and how does textile inform sound?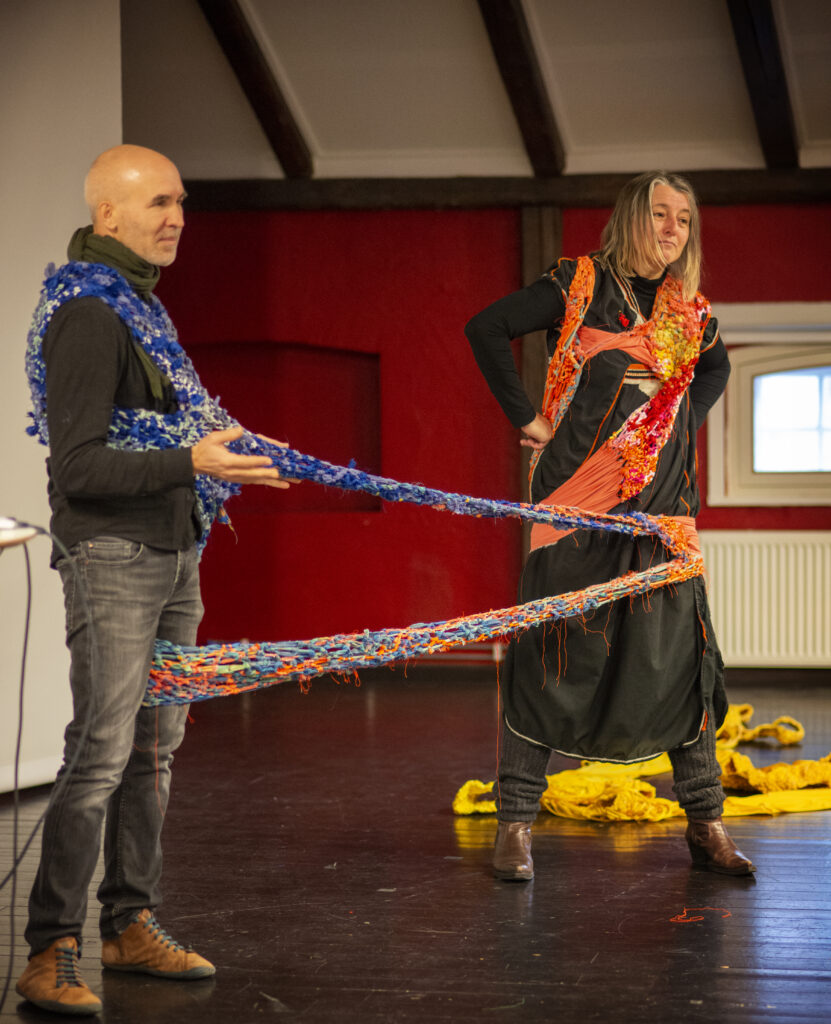 In the presentation we immersed ourselves in word-costume or entalgled through spatial textiled-costume.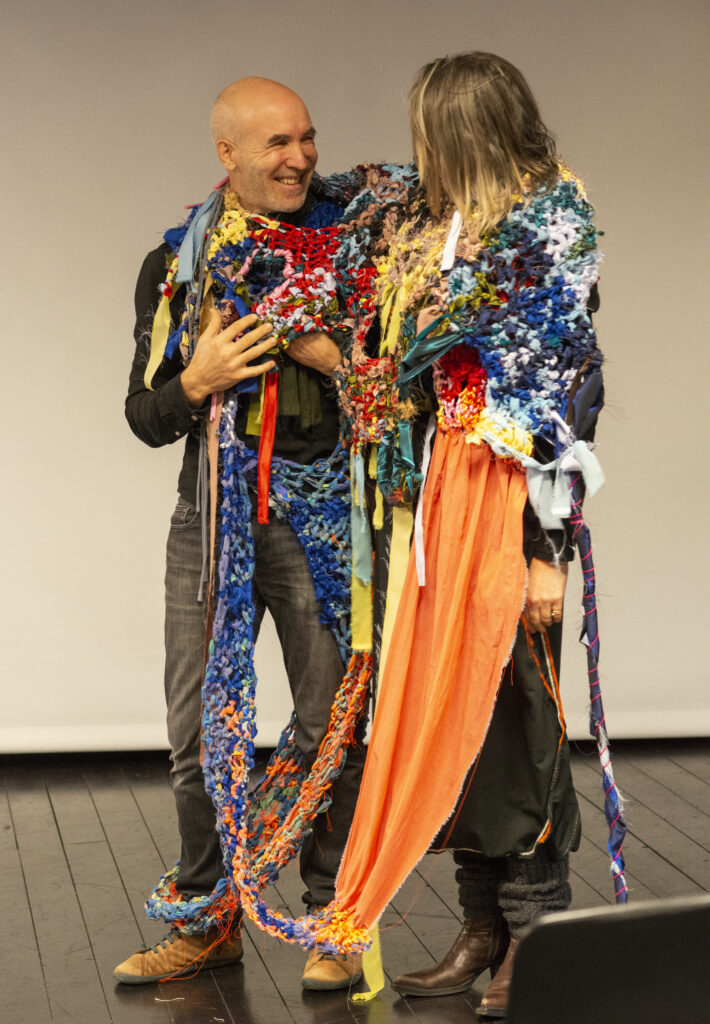 During the talk the audience engaged and tangled with us – which became playful embodied explorations.